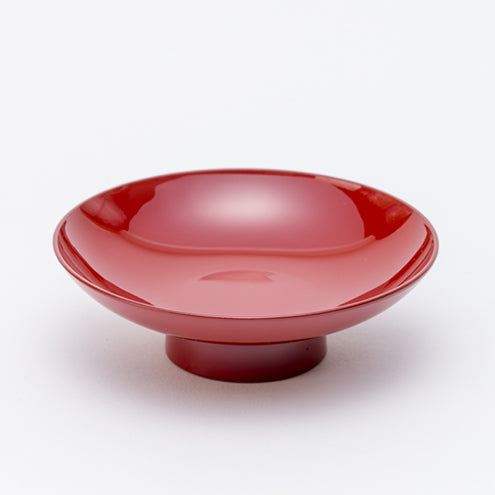 It is a vessel that you can easily take in the traditional Japanese rituals such as drinking alcohol and "drinking with a sake cup". Please use by pouring sake(Rice wine). The bright vermilion color, which looks like lacquer ware, creates a gorgeous celebration and makes the celebration seat gorgeous as a decoration.
There are three sizes available: the standard size of sake cups, M (90 mm), the larger L (100 mm), and the smaller S (80 mm).
You can choose the size you like, and you can also stack it with large, medium and small pieces to decorate it as a "layered cup".
Place of origin:Hyogo,JAPAN
Dimensions:diameter100mm
Weight:23g
Capacity:64ml
Material:UF(urethane coating)
* It is not genuine lacquer.
* Cannot be used in boiling, microwave ovens, ovens, and dishwashers.